Talk with a Quality, Licensed Therapist from Columbia, SC
Overcome Your Limits
There comes a time in everyone's life when a little help is needed. The stressors, complexities, emotional wounds and unexpected events life offers can bring us to a place where we feel stuck in our distress and unable to move forward to a place of healing, growth, clarity and fulfillment. It takes wisdom to know when we need to try something different. It requires courage to take the first step. Are you willing to receive help?
Personal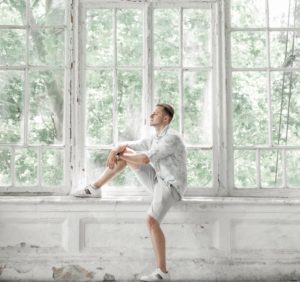 Stress & Anxiety
Depression
Excessive Worry
Fear & Avoidance
Loneliness
Self Doubt
Low Self Esteem
Sadness
Grief
Negative Thoughts
Hopelessness
Uncertainty
Feeling Stuck
Anger & Frustration
Trauma
Interpersonal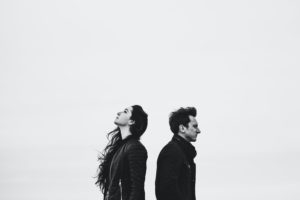 Relationship Problems
Conflict
Difficulty Connecting
Lack of Intimacy
Rejection
Infidelity
Separation & Divorce
Break-Ups
Isolation from Others
Unfulfilling Relationships
Communication Difficulties
Self-Actualization
Life Purpose & Mission
Values Clarification
Goal Attainment
Spiritual or Existential Concerns
Creating Personal Meaning
Personal Development
Conscious Transformation
Self-Knowledge/Self-Mastery
Columbia Therapy and Counseling
Online Video Counseling in South Carolina
What would it be like if you were functioning at your best? How would you be thinking, feeling and behaving in your most important relationships? Or in your career? How would you be responding to the challenges life puts in your path? Where would you be finding enjoyment and fulfillment rather than frustration, doubt, anger, fear or disappointment? What would it be like to overcome the internal or external limits that seem to keep you stuck? Or to move beyond the familiar but unwanted patterns you can't seem to escape? What would your life look like if YOU were exactly the person you want to be? Imagine the possibilities…
Although there is no quick, easy fix to our most challenging problems, therapy has proven to be an incredibly useful process to those who are ready to make changes in how they think, feel, or behave. Does this sound like you?
Columbia Therapy and Counseling is an independently owned and operated counseling practice based in Columbia, South Carolina. We believe in providing a personalized approach to therapy and in the importance of getting to know each client's specific needs. Research has shown that the quality of the relationship between the counselor and the client is one of the most important elements of therapy, and for this reason, we always begin from a place of compassion and curiosity about who you are. All counseling services are conducted via a secure, online platform, allowing you the confidentiality and convenience of meeting with your therapist from any private location of your choosing. Columbia Therapy and Counseling is dedicated to providing high quality, real-time video counseling to the residents of South Carolina in a manner that best fits your busy schedule. Appointments are available Monday through Friday, including appointments after 5:00 pm, and can often be scheduled with just a few days' notice.
So what IS Therapy?
Therapy, also referred to as counseling, talk therapy, or psychotherapy, involves a collaborative effort between the counselor and the client to identify goals and find solutions to problems which cause distress. The therapist provides a safe place to gain a deeper understanding of yourself and your relationship to others and the world. Gaining new coping skills, improving communication, strengthening self-esteem and adopting new behaviors which promote optimal physical and mental health are just some of the possible outcomes of a successful counseling process.
Perhaps you've met with a counselor in the past and didn't get what you wanted from the process. Things might have felt "off" between you and the therapist, or you may not have felt completely understood. Finding a therapist who is a good fit for you is extremely important to getting good results from the process. Your first session or two is a "getting acquainted" period and a chance for you to decide if you've found the right counselor for you. At Columbia Therapy and Counseling, we offer a free 15-20 minute consultation via phone or Zoom to help you better determine if it's a good fit, before committing to your first appointment. 
We know that beginning the counseling process can be daunting, or even a little scary. At Columbia Therapy and Counseling, each client is approached with respect and compassion, and viewed as a unique individual with both strengths and limitations to work with. For this reason, therapy is not a "one size fits all" process, but is rather individualized to meet your specific needs. Your therapist will work with you to help you experience greater flexibility in how you respond to yourself, others, and life in general, while building resilience and improving general well-being. At times the process can be challenging but your healing and growth are worth it. Today is the day you take the first step toward a healthier, more intentional, more balanced you. 
For information about scheduling an appointment, including fees and availability, click here. 
Contact:
email:  info@columbiatherapyonline.com
Call or text: (803) 250-6193